Get the Money You Need Regardless of Your Credit History with an Unsecured Bad Credit Loan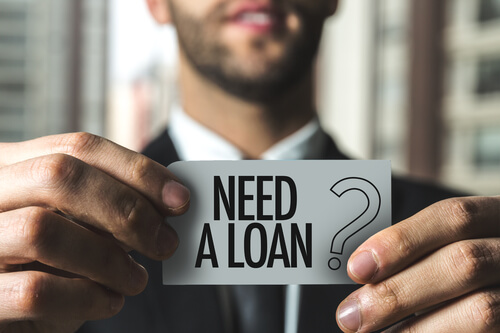 Is a bad credit history preventing you from applying for a loan with the big banks and most other lending institutions in your area? Perhaps you are having trouble qualifying for loans that you can pay back monthly? Well, you are not alone, and the problem is more common than you think with thousands of Australians with bad credit being unable to qualify for standard loans because lenders see them as "high risk" due to a late payment or other mistakes made in the past.
If you're in a similar position you would be glad to know that the case is far from hopeless. You may still obtain the loan amount you need regardless of your credit history. You just need to talk to lenders who offer loan terms which cater specifically to your financial situation — a bad credit loan!
Direct lenders for bad credit installment loans
Bad credit loans (also known as a payday loan) are small personal loans subject to approval by a direct lender. While there is no guarantee of approval, such loans are more accessible to obtain and qualify for as even people with a bad credit history are still considered. Hence bad credit loans offer quick access to additional funds and are helpful when you need the money to settle a sudden or short-term expense. Such loan terms can also help rebuild your credit score each time you repay the loan in full with the company.
How does it work?
Perhaps the best thing about a bad credit loan is the relative ease with regards to the application process. Most lenders nowadays process everything via electronic bank links and you need only provide your bank account, ID, pay slip and proof of address. The lender processes the payments whenever you bet paid and also uses the information to deposit the loan amount into your bank account. There is no need to go to the firm or speak with anybody in person with regards to your bad credit loan application. How convenient is that?
What are the requirements to qualify for a bad credit loan?
There are two things you will require to be considered eligible for a bad credit loan — an active bank account covering the last 90 days, a regular income and be a leagl age etc.  A good credit history is not always a requirement for such loans (although it will certainly help) and some lenders do not even look at your credit report.
Apply for a payday loan directly with no third party fees
Are you ready to get started with a payday or bad credit loan to get you out of a financial bind? Process your loan application directly online with one of the most reputable lending institutions in Australia. Call "Direct Finance Loans" today on 1300 800 260 or check out our online loan application system.