Instant Personal Loans Online – Is it for You?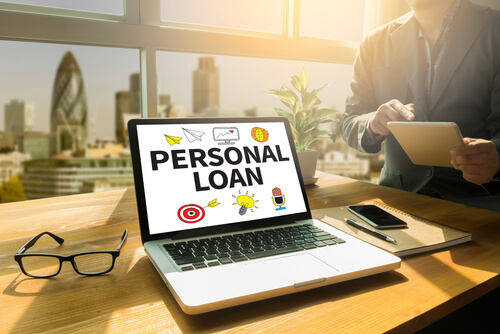 Do you have an immediate need for a payday loan to settle an unexpected expense following an emergency? Perhaps you have heard how it is possible nowadays to apply for a quick personal loan over the Internet and get approved on the same day? In any case, you would do well to learn as much as you can about the benefits and conditions of such loans if only to ensure that you are taking out a credit arrangement that works for you and not against you.
It is easy to see that personal loans with quick approval online can be of great help to people who are in urgent need of additional cash. Still, it is important to weigh the benefits in terms of whether such loans are genuinely suitable for your needs. In this post, we will take a good look at how quick personal loans work, and a few situations wherein these loans can prove extremely useful.
Personal loans with quick approval online – how does it work?
Many people today can turn to fast cash loans over the Internet for help with just about any financial difficulties that tend to crop up when you least expect them. You can use the money to pay off a debt or settle financial obligations at least in the short term. However, the question remains — is it the right loan arrangement for you and what makes these loans different from the regular ones that you can get from the bank?
Consider the following circumstances:
You need fast and straightforward access to a small cash loan
Convenience is perhaps the primary benefit of applying for a personal loan online. Such loans offer a clear advantage over mainstream lenders who often take days just to look at your loan application.
A quick personal loan application can be made online through a web-based application process. You need only supply your personal and financial information as well as a few supporting documents that your lender may ask of you. Provided that everything is in order, it is possible to get approval and have the money credited to your account all on the same day.
You have bad credit
If you have a bad credit score, then you would know first hand how difficult (if not impossible) it is to get a loan from the big banks and other conventional lending institutions. In this regard, a quick cash loan online can be a feasible and more convenient alternative as lenders often take credit scores into account and may even help you rebuild a good credit rating each time you repay the loan in full.
Of course, just like any other kind of loan, there are factors to consider that when overlooked, may worsen your financial situation in the long run. For one thing, a small personal cash loan is precisely just that — a loan for a small amount of money that you can use to settle short-term expenses in an emergency.
Would you like to learn more? Perhaps you have a few more questions about applying for a personal cash loan online? We at "Direct Finance Loans" would be more than happy to help! Call our loan experts today on 1300 800 260.