Finding a Lender and Maximising Your Chances of Getting Approved for a Small Personal Loan Online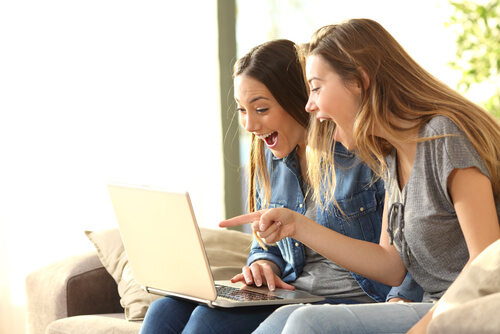 Are you looking to apply for small personal loans online to settle some unexpected expense that just cannot wait? Perhaps your car broke down on the way to work and you don't have the money to fix it straightaway. Fortunately, there's no need to worry — the process for getting a personal cash loan nowadays is fast and straightforward, as long as you know what to look out for and where to go.
Just about anybody can find themselves in a difficult financial situation with little to no warning. In such circumstances, it is essential that people understand how to get a quick loan. More importantly, one should only deal with reputable lenders for small personal loans online to avoid getting defrauded. Understanding the best ways to get approved for a quick loan will save you from going further into insolvency.
What you need to know about applying and getting approved for personal loans online
Quick personal loans are similar to most other loan applications except for the faster processing time. All you need to do is find a reputable lender who caters to such loans and offers an online loan application process. You will be asked to provide specific personal details through a loan application form. These pieces of information are essential to determine your capability to pay along with how the repayment plan will work.
To apply for a quick loan you need to be of 18 years old and an Australian citizen. Most of the time, you will be asked to offer significant proof that will reveal you have a valid checking account as well as a reliable source of income as an indication of your ability to repay the loan.
Unlike typical loans that you get from banks, fast personal loan lenders do not require credit checks and rarely need any security. The loan arrangements are a boon for people who have a bad credit standing.  Moreover, successful repayment of the loan can work towards slowly re-establishing your credit score which means qualifying for bigger and better loan terms in the future.
Of course, just like any loan agreement, you ought to make sure that you take a good look at the conditions of the personal loan before consenting to obtain money from any lending institution. Bear in mind that each lending institution has their own set of rules and interest charges. It goes without saying that you would want to opt for a lender that can get you the money you need at the most reasonable interest rate.
Are you looking to get started with a private lender that offer same day quick personal loans online? You will find that we at "Direct Finance Loans" definitely fit the bill! Get started with our online loan application process or call us today on 1300 800 260. Our team of loan experts would be more than happy to help get your finances in order.