Cash Advance Loans in Brisbane – How Does it Work?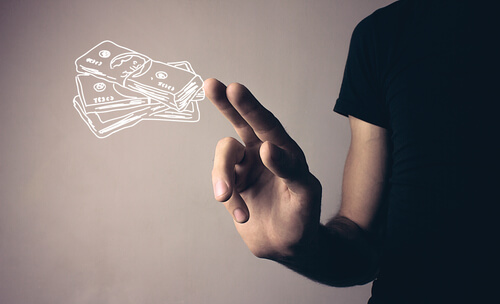 Are you in dire need of so-called instant cash loans in Brisbane? Such a situation is not as uncommon as you might think and people can find themselves in a difficult financial situation dealing with an unexpected expense with no idea where they are going to get the money. While there is always the option to borrow money from someone you know, most people would rather not owe family or friends any amount of money as there is the risk of straining relationships.
Are you in a similar situation as the one described above? If so, then you might want to consider getting online cash loans in Brisbane QLD (payday loan). Such loans should be relatively easy to find, and you can use the money to settle any pressing financial obligations.  In many cases, the money is credited to borrowers shortly after submitting their loan application which is why people often relate to it as "same-day loans".
Of course, before taking out an online cash loan, you would do well to understand what it is and how the loan arrangement works. Only then can you have a good idea how such loans can affect your finances in the long run and how to make good use of it.
What you should know about getting same day loans
In simple terms, cash loans are a small loan that you can get from private lenders that you can use to settle your short-term monetary obligations quickly. Lenders take your current salary and a bank statements to determine if you are capable of repaying the loan. You can also expect lenders to ask for your recent pay stubs just to prove that you are earning a certain amount of money each month.  Once approved, the money is sent to your bank account which needs to be in good status and has been active for at least three months. The loan application process is done entirely online and offers people quick and convenient access to additional funds that you can use in an emergency.
Consider the following situation:
Let us say that you have just overextended your finances paying your bills for the month only to find that your car needs fixing. The only problem is that you cannot afford to pay for the repairs and it is still weeks away from your next paycheck. Without your vehicle, getting to work can prove difficult, and you risk losing your job altogether. So what can you do about it?
Situations like the one mentioned above happen every day. Even the most hard-working and frugal among us can get hit with an unexpected expense. Under these circumstances, people can use a boost to their finances at least until the next paycheck. That is just what online cash loans have to offer, and it makes it easier than ever for people to overcome financial hurdles at least for the short term.
You need only meet specific requirements to be deemed eligible for an online cash loan. Approval is quick, and the money can be made available to you within the day, with some providers there are no credit checks required, and you can loan amounts of up to $5000 which could be enough to address your short-term financial obligations.
Are you ready to get started with reputable private money lenders in Brisbane offering cash loans online? You can expect no less out of "Direct Finance Loans". Jump right into our online loan application process or call us today on 1300 800 260 for answers to any questions or concerns that you might have.