Advantages of Getting a Payday Loan Near You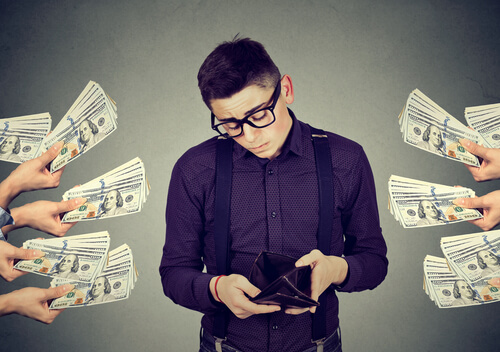 A payday advance is a little short-term personal loan you can use to cover expenditure up until your next payday (hence the name).  You can get these fast cash loans near you through an online application process and the decision of whether or not the lender is going to loan you the money is given straight away.
How is this so?
As the name implies, applications for fast cash loans online are processed entirely over the internet. Once approved, it is possible to have the amount credited to your bank account on the same day as your loan application. The great thing about many payday loans is that some of them are "unsecured" which means that it does involve putting up any of your property on the line as collateral.
What to expect out of quick personal loans online?
When you apply for a payday loan online, you can enter any amount up to $5000 and the approval amount often depends on your take-home pay among other things. You are also able to apply for the lower amount indicated in your application form. Hence it would be best to apply for only what you need.
Payday loans can be immensely useful for addressing short-term monetary issues. If in doubt, consider the following advantages:
Simple application process — it can take literally minutes to apply for a payday loan online. You do not have to spend time and effort posting documents or setting appointments as you would with many other conventional loans.
Fast — the money can be credited to you in as little as a matter of hours following approval. The financial support can prove invaluable if you are dealing with a short-term monetary problem and need the money in an emergency situation.
Bad credit — payday loans can be accessible to people with a bad credit history. Lenders that offer payday loans generally do not entirely decide to grant or deny the loan on one's credit scores.
There are no upfront expenses related to a payday loan. You do not pay anything back until the payment date indicated on the loan agreement.
Get Started with a personal loan with quick approval online
Are you eager to get started with one of the most reputable lenders in Australia for a payday loan? You can expect no less out of "Direct Finance Loans"! Phone us today on 1300 800 260 or jump right to our loan application process online.